Oh wow … the sidekick turns four today!!!! I do not love these birthdays as much as I loved them with Shelby because I see them as "slowing down" (which she is not)  or "aging" (which who loves that … certainly not me with the little lines all over). And Jasper probably will show more age than Shelby ever did since she is a black dog. Shelby as a blond never really showed any grey (like her mama) but I am sure as the years come, Jasper's muzzle will get grey and she will start to look older.
Even when I look back on photos of her from when she first arrived to now, she seems to have grown into those ears and filled out. She still has her little curves around her waist but she definitely is bigger than when I first met her. She is 100% healthy (except for her monthly visits to the vet for her booty expressions). She eats like a champ; grain-free, veggies, fruits, moderate snacking. She works out in her own ways – preferring to fetch the ball in our tiny apt for hours vs a couple mile booty buster walk. I am not a fan of the turning around 10 minutes into our walk and pretending she is tired only to get home and have her find her energy with the tennis ball – non-stop!
She is such a good little traveler except she still hates, hates, hates the car. Even if it is to just go to daycare. I suspect she might have slight motion sickness but she sits on the floor, behind the seat where she can see me and glares. Fun times!
She adapts – easily – to wherever she goes. We arrived in Seattle and she just acted like she had never left. Greenlake park? Same old stuff. Her fear factor is greatly reduced on many levels except the obvious triggers (fireworks, booms, loud noises). We still have the "low-growl" (which I admit I do love) and the low-bark (which I do not love).
She never seems sad when I leave and is always happy to see me come home. She cuddles now … more and more. She smiles more. She wags her tail more. And her 'scared ears'… less and less.
She is a good dog. She is a kind and loving dog. She is a gem, like her name. And like her big angel sister … who picked the best sidekick for me but definitely made us BOTH work for it, lives in the moment and loves without condition. Loving again didn't come easy (for Jasper or me) but I would safely say – we are head over heels in love today. I still miss the heck out of my heart dog every day. I talk to her (a lot). I thank her (a lot). I smile when I think about our time together. I am sad when I think of how our journey ended. But I am filled with gratitude for what losing her brought out in me – more patience, more value for living in the moment and more room in my heart for a new fur-baby. I still have many moments of intense anxiety thinking about what the world will look like without Jasper or worry that she will break a leg or get sick. I try and keep her wrapped up in as much of a bubble as possible but I know there is nothing I did or didn't do for Shelby to create the last chapter in our earthly story.
And on our walk this morning – rushing as I was late for work – I saw a shiny penny. Right in the middle of the sidewalk. So thank you Spirit Shelby for the signs that you continue to send.
And Jasper … Happy Birthday my little girl… your madre loves you very much and is looking forward to another fun journey around the sun with you!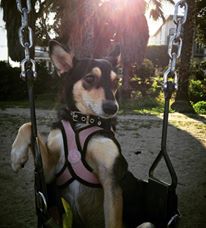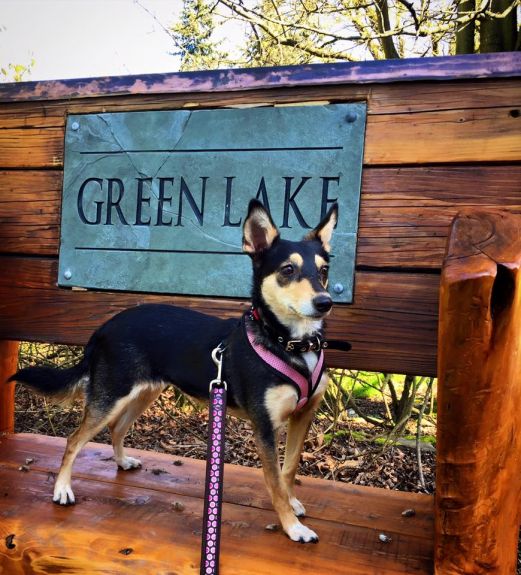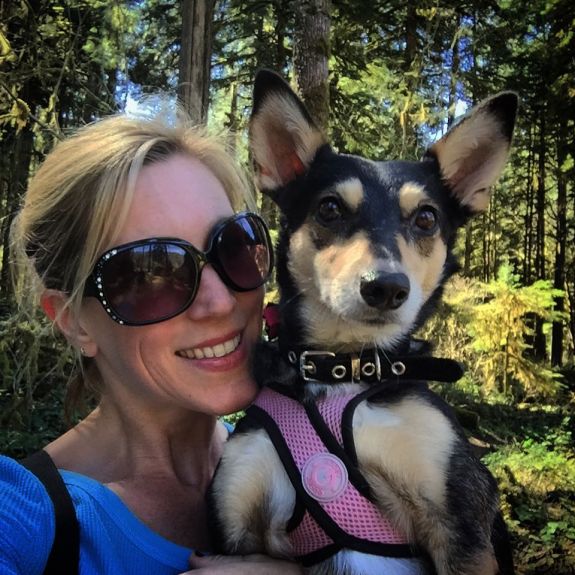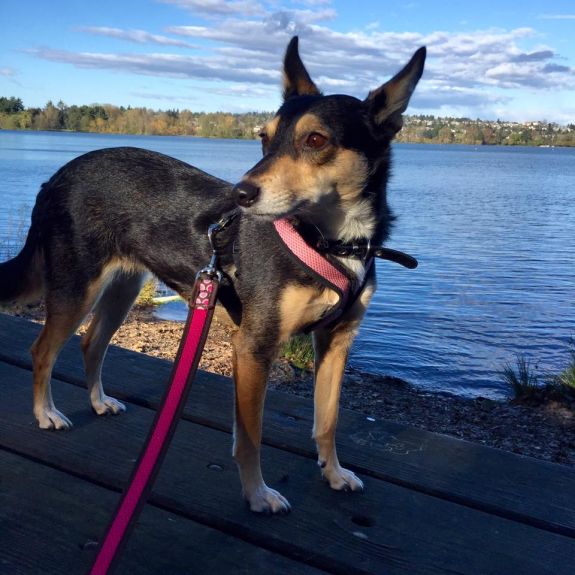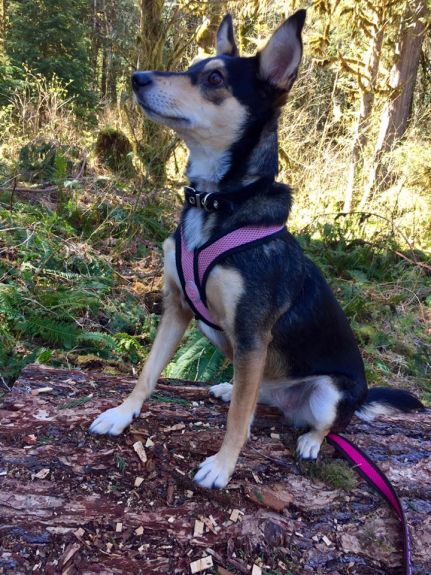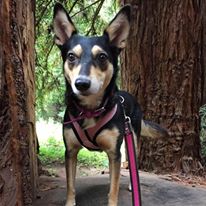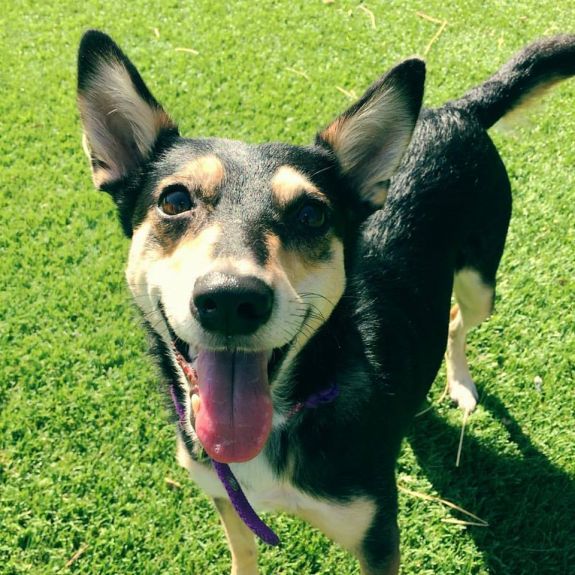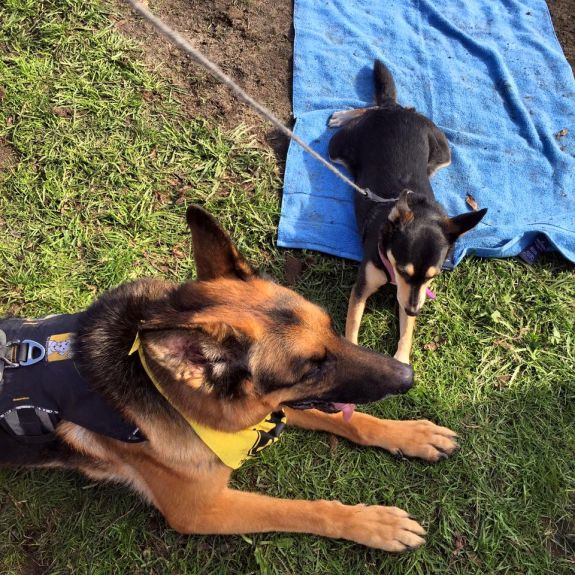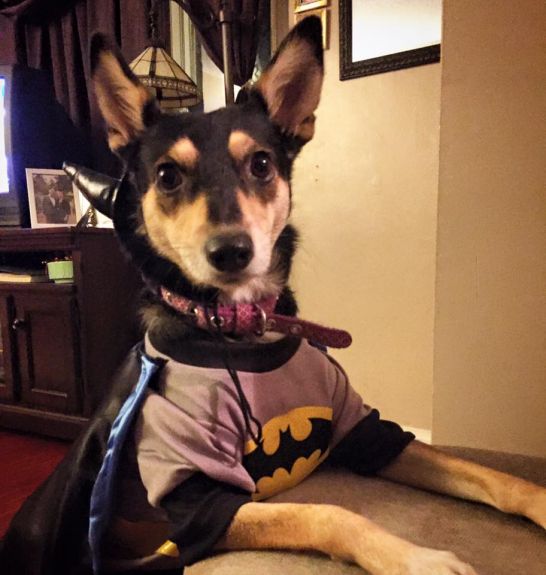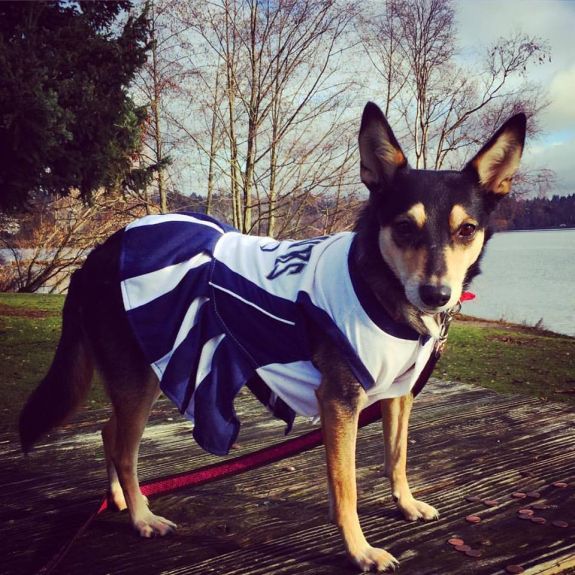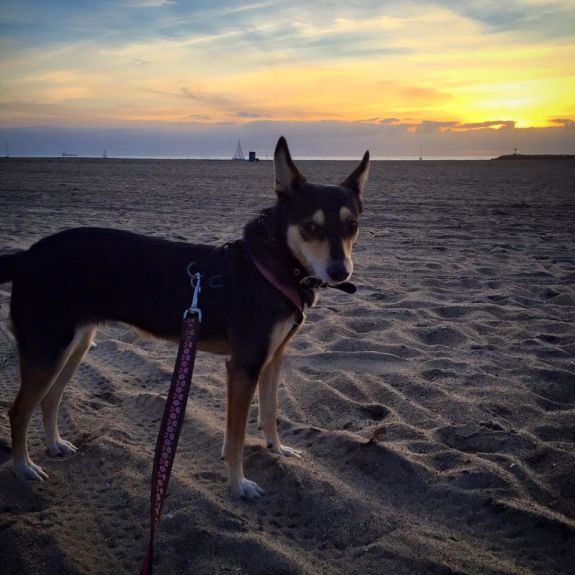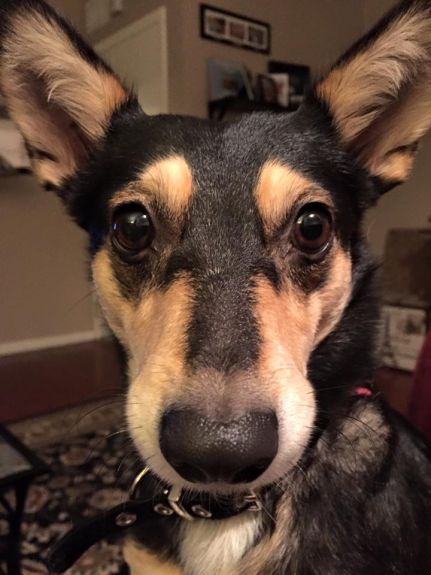 9 Responses to "Happy 4th Birthday Jasper Lily"
Leave a Reply